Co-op Garden Wish List
The newest garden bed is planted with strawberry plants. Thank you Cheri! We are getting the rest of the Co-op garden ready for this year's planting and have a few things on our wish list. We're placing a fence around the garden to keep out the ground hogs, rabbits, etc. If you can donate the items or money towards them, please drop them off at the co-op or contact Cheri Lewis for more information.

Wish List:
Wire Fencing: We need 50ft of 36" welded wire fencing (cost approximately $45)
4-Foot T-Posts: we need 16 posts (cost is $5 each; $80 total)
Compost: We need about 6 bags of black kow, or if you have other compost available please let Cheri know
Living Nutz Order
We will be placing an order with a new vendor, Living Nutz, in the next couple of weeks. If you are interested in placing a special order, please complete this form by March 14th. Use this link to see the wholesale products available for purchase through the co-op

For more information about the company, visit their website https://www.livingnutz.com/
First Quarter Membership Meeting
Please mark your calendars for our first membership meeting of the year, to be held on Saturday, March 25 at 10:00 am. This will be a hybrid meeting, both in person and on Zoom. More details will be shared closer to the date.
2023 Membership Renewals
Memberships are due the first time you shop at the Co-op in 2023. The cost is $30 for the entire year, which is still a great deal. Thank you for your continued support!
Local Products Update
If you would like to place a special order for any of our local product suppliers, please contact Theresa at theresa.pizzuto@gmail.com.

Elijay Mushrooms: we received shiitake mushrooms on 3/9.

Growing Greens Family Farms: We received collards, curly endive, and radishes on 3/9, and still have organic Swiss chard in stock.

Local Meats: We have restocked ground beef and breakfast sausage from Johnson Creek Farm. We are looking into a supplier for local bison as well. If you're interested in the bison, or have requests for other types of local meat, please contact Cheri Noffke.

Rickety Barn Farm: We have pot pies in the freezer and duck eggs in the egg cooler. Chicken pot pies: Two flavors – traditional & spinach/feta – made with all natural ingredients. Each pie feeds 4.

Organic sourdough bread: There is a good supply of bread in the freezer.
Monthly Senior Discount Day
The Co-Op offers a 5% discount to seniors 65+ on the 3rd Saturday of each month. The next senior discount day will be held on Saturday, March 18.

Updated COVID-19 Reminders – Masks are now optional for shoppers – We are still following recommended safety protocols
The Pickens County community level has decreased to LOW. Based on the current CDC and SC DHEC guidelines, masks are optional for shoppers.
Day managers will decide whethervolunteer workers will wear masks on their shifts. We are still following all of the recommended CDC guidelines and SC DHEC guidelines for keeping people safe during the COVID-19 pandemic, so we will reinstate the mask policy if the transmission rate increases again.
We ask you to do the following:If you are feeling sick at all (fever or not), Please do not come into the store.If you know you have been exposed to COVID-19, DO NOT come into the store. The CDC guidelines call for staying home for at least 5 days after you've been exposed to someone with confirmed COVID-19. See this link for more information on what to do if you contract COVID: What to Do If You Are Sick | CDC

Order Due Dates and Delivery Dates
Online ordering calendar
UNFI — The next order due date is Monday, Mar 13. Thenext delivery date is Wednesday, Mar 22.

Happy Cow — Place orders by Saturday, Mar 18, for delivery on Monday, Mar 20.

Frontier Herbs — Orders due monthly on the 4th Tuesday of the month.

Vegan Rice Crispy Treats
3 Ingredients and NO marshmallows
These vegan rice crispy treats are a simple no bake dessert made with 3 ingredients. No dairy and no refined sugar, they take 5 minutes to make.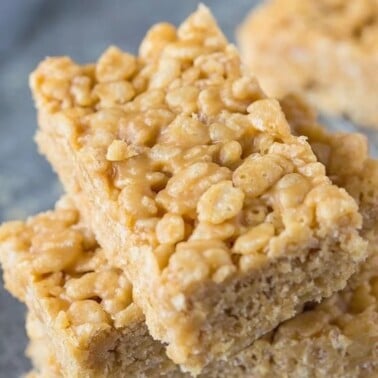 Prep Time: 1 minute
Cook Time: 4 minutes
Total Time: 5 minutes
Servings: 12 Bars
Calories: 100kcal
Author: Arman

Ingredients
2 cups rice crispy cereal
1/2 cup peanut butter can sub for almond/cashew
1/2 cup maple syrup can sub for agave nectar or brown rice syrup

Instructions
Line an 8 x 8-inch baking tray with baking paper and set aside.
Add your peanut butter and maple syrup to a microwave safe bowl and melt your nut butter with your syrup.
Add the rice cereal to the peanut butter and syrup mixture and mix until combined.
Pour mixture into the lined baking tray and press firmly into place. Refrigerate for at least 30 minutes to firm up.
Slice into bars and enjoy.

Notes
TO STORE: Rice Crispy Treats can keep at room temperature, covered. They are best kept refrigerated, as they will maintain a firm texture, and last for up to 4 weeks.

TO FREEZE: Place the treats in a ziplock bag and store it in the freezer for up to 6 months.

Nutrition
Serving: 1Bar | Calories: 100kcal | Carbohydrates: 12g | Protein: 3g | Fat: 5g | Fiber: 2g | Vitamin A: 250IU | Vitamin C: 4.1mg | Calcium: 40mg | Iron: 0.9mg | NET CARBS: 10g
View online: https://thebigmansworld.com/healthy-3-ingredient-rice-crispy-treats/#wprm-recipe-container-22043